After covering the first phase of our E-learning program, we are all set to move towards our second phase. Please listen to the following detailed message by our Principal, Mr Saleem Kashmiri to have an overview of the program:
Your child's credentials have been shared with you via SMS. You can login for accessing digital classroom at https://classroom.google.com/
Follow the tutorial below to setup your classroom and let the learning process continue:
It is very important for students to stick to a routine to have discipline in their lives and to make best out of their e-learning program. We have jot down a few SOPs for students and parents to follow. We hope and wish to keep the learning process as exciting for our students as possible.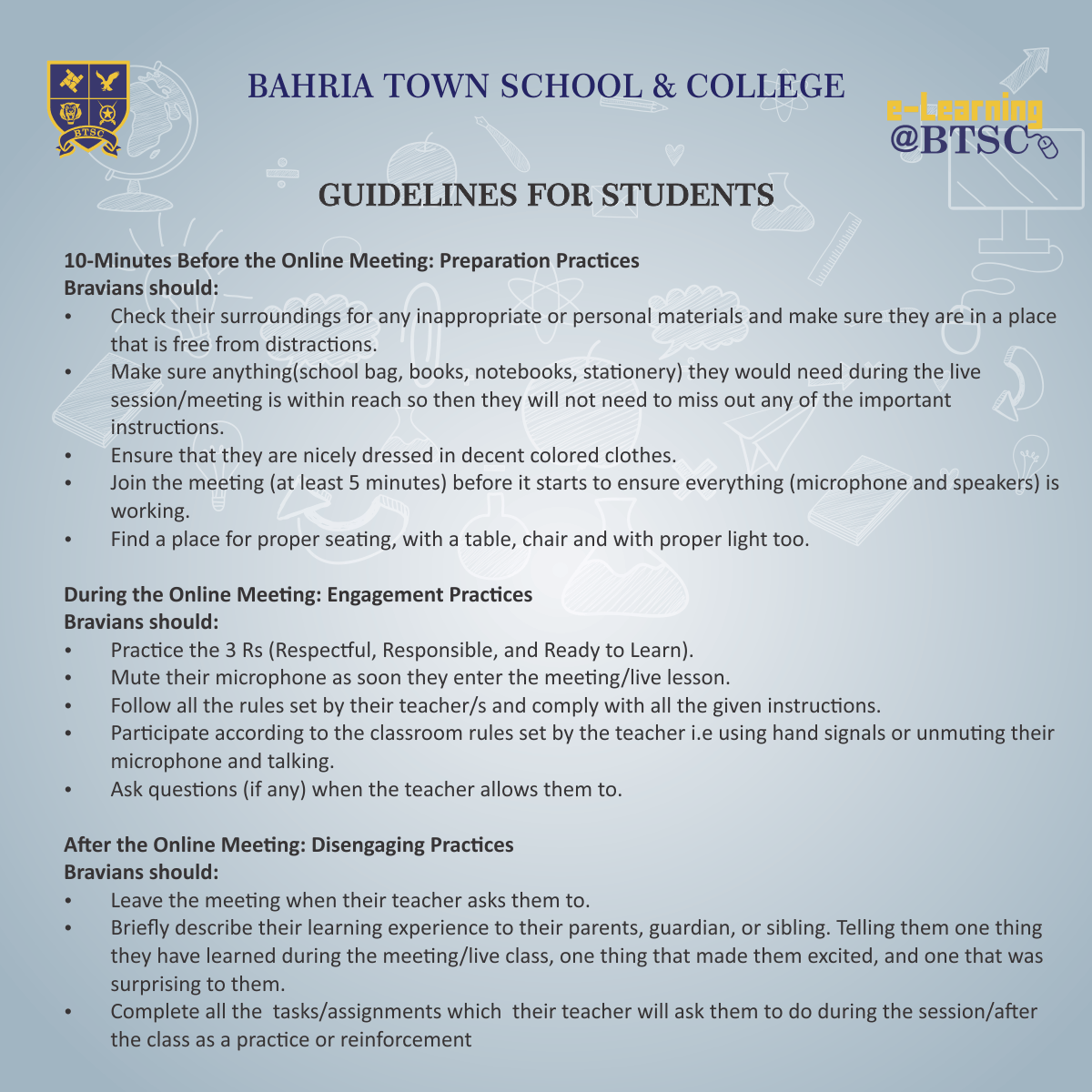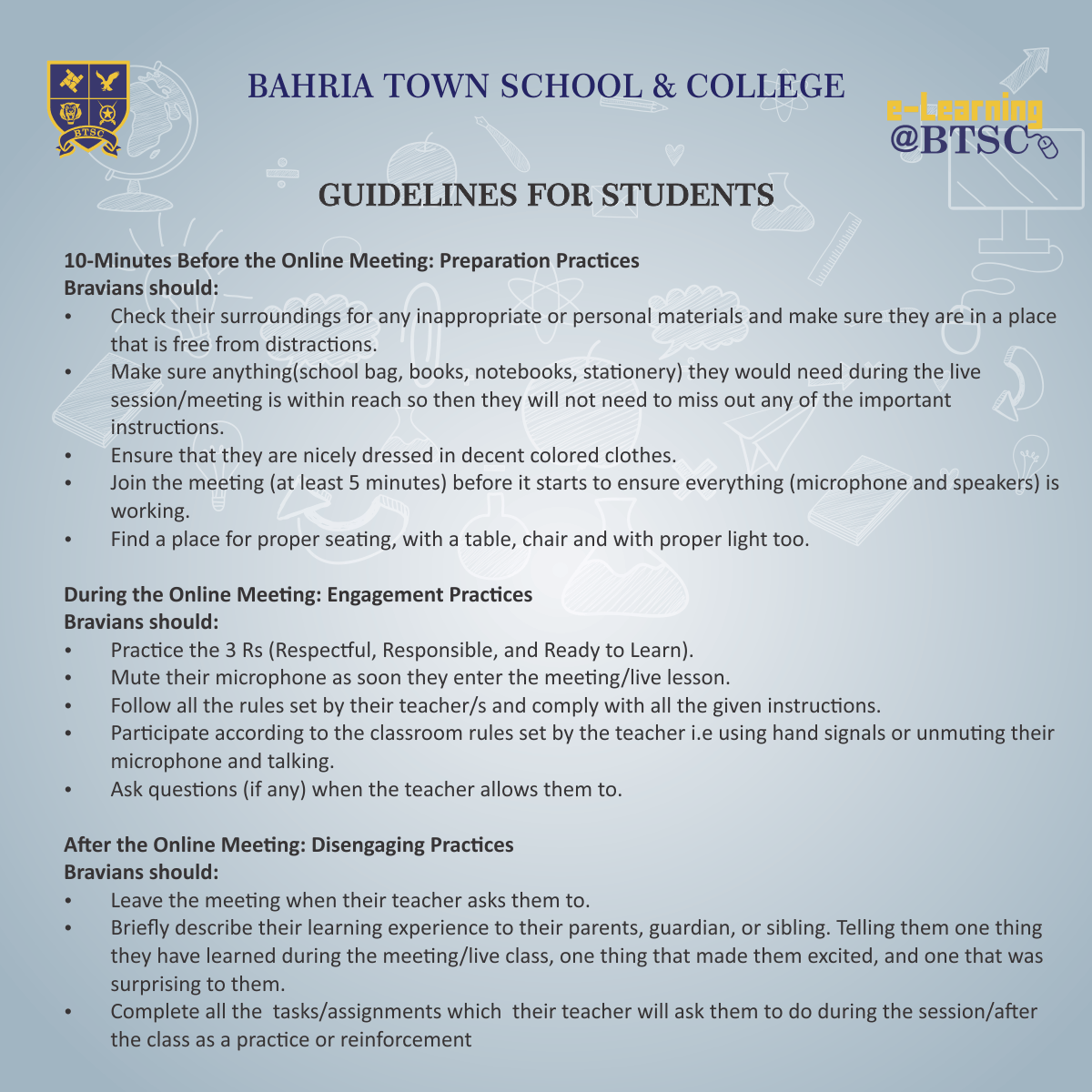 It has been an all-hands-on-deck project to make sure our students avoid any disruption — or delays — in their academic journeys.
There may be little glitches along the way, please feel free to write to us on it@bahriatownschool.edu.pk or WhatsApp on 03222872121 if you face any difficulty.
Your assistance in helping your ward is highly appreciated.